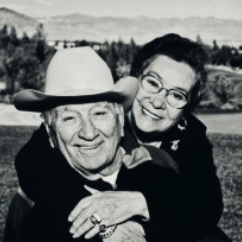 Charles and Phyllis M. Frias Charitable Trust
In 1958, Charles and Phyllis Frias came to Southern Nevada with nothing more than the clothes on their backs. Neither one had attended college, but with a firm determination and tireless work ethic, they built a five cab company into the largest transportation company in the state of Nevada, fueling the lifeblood of the Las Vegas tourism economy for decades by providing safe and efficient transportation experiences. Hand in hand with their business success, the Frias couple actively engaged in philanthropy by donating millions of dollars to support children, education and the less fortunate members of the community.
Impact
The positive impact that Charles and Phyllis Frias made on Las Vegas is one that few, if any, will ever match. Grateful for the successes Las Vegas provided them and resolute in their belief that all children, regardless of background, should be afforded the opportunity for a quality education, the couple's generosity allowed many Southern Nevadans to attend college who would not otherwise have been able to do so, as well as multitudes of high school students in Clark and Lincoln counties who benefited from their generosity over the decades.