2007 First Championship-Terry Tantlinger Scholarship
2400 Expert SAT Preparation
2400 Expert's founder, Shaan Patel, prepared extensively to raise his SAT score from a 1760 to a 2400 while attending Clark High School. Of the 10 million students who have taken the SAT, approximately 2,000 have earned a perfect score, and 2400 Expert SAT Preparation is the nation's only SAT class operated by a student who achieved a perfect score in high school. Our mission is to advance higher education and scholarship opportunities for high school students in Southern Nevada through SAT Preparation. www.2400expert.com
A Better Slice for Education Papa John's Pizza Scholarship
Acacia # 49 Masonic Lodge Scholarship
Adelson Foundation
PHILOSOPHY AND VISION
The Dr. Miriam and Sheldon G. Adelson Medical Research Foundation is a private foundation committed to a model of open and highly integrated collaboration among outstanding investigators who participate in goal-directed basic and clinical research to prevent, reduce or eliminate disabling and life-threatening illness.
Dr. Miriam Adelson earned her BSc in microbiology and genetics at the Hebrew University of Jerusalem before pursuing medical studies at Tel Aviv University's Sackler Faculty of Medicine, where she graduated with an MD magna cum laude.
Today a dedicated research-physician, Dr. Adelson specialized in internal and emergency medicine and is a former head physician in each of these areas at the Rokach (Hadassah) Hospital in Tel Aviv. Since 1986, she has devoted her time to researching and treating drug abuse and the biology of addiction, including establishing drug clinics in Las Vegas and Tel Aviv. Sheldon G. Adelson is Chairman of the Board and
CEO
, and principal owner, of Las Vegas Sands Corp. He has had a six-decade career in the US and Asia as an entrepreneur and venture capitalist. He owned his first business by the time he was 12, and in the years that followed he worked as a mortgage broker, investment adviser and finance consultant. Mr. Adelson has created and developed more than 50 different companies, among them Comdex, the world's largest trade show for the computer industry. Miriam and Sheldon Adelson are well-known in the philanthropic world for their extensive support of Jewish and other causes throughout the US and Israel and are major benefactors of Yad Vashem, The Holocaust Martyrs and Heroes Remembrance Authority and the Birthright Israel Foundation. The Adelsons fund medical research in the areas of neurology, immunology and oncology through a groundbreaking and innovative collaborative research model. The Adelsons reside in Las Vegas, Nevada.
Advanced Technologies Academy
Agustin C. Cano Memorial Scholarship
Alganesh Memorial Scholarship for Eritrean & Ethiopian Youth
Alganesh Tesfazion was born and raised in the east African country of Eritrea. She grew up in a village, Adi Logo, before fleeing the country as a refugee during wartime. In Sudan she met her soon-to be husband Habte Estefanos and together they continued their journey onto Italy where they were married during a ceremony in Vatican City. They eventually made their way to the U.S. where they were accepted as refugees and settled in Las Vegas. It was here they started their family and had two children (Jonas and Lea), both of whom are now first generation college graduates by way of UNLV.
Throughout their childhood up until her passing, Alganesh stressed the importance of education and always putting your best foot forward. It was through her determination and example that Jonas and Lea attribute their own drive and success today.
As education was always important to her, we decided to continue to honor her memory by giving back to the youth of the Eritrean and Ethiopian communities in Las Vegas.
Allen Brett Hutchison Memorial
Allen Brett Hutchison enjoyed life, always had a smile on his face and was a natural learner and athlete. An avid golfer and snowboarder, Brett was an excellent student with a bright future. Brett was 13 years old, an 8th grader at Rogich Middle School, when he was in a tragic avalanche on Mt. Charleston in 2005. This scholarship was set up to honor his name and memory for years to come. He is missed by many and is thought of often by all who knew him.
Alliance of Black Culinarians Scholarship
Alpha Delta Kappa, Nevada Alpha Chapter
MISSION STATEMENT
Alpha Delta Kappa is an international honorary organization of women educators dedicated to educational excellence, altruism and world understanding.
PURPOSES
To give recognition to outstanding women educators.
To build a fraternal fellowship among women in the field of education which will add to their effectiveness in the promotion of excellence in education.
To promote high standards of education and thereby strengthen the status and advancement of the education profession.
To promote educational and charitable projects and activities, to sponsor scholarships, to further and maintain worthy standards in the field of education and to cooperate with worthy community programs relating to education and charities.
To contribute to world understanding, goodwill, and peace through an international fellowship of women educators united in the ideals of education.
More than 33,000 women educators around the world have discovered the many opportunities provided by membership in Alpha Delta Kappa — opportunities for recognition of their commitment to educational excellence, for personal and professional growth and for collectively channeling their energies toward the good of their schools, communities, the teaching profession and the world.
Headquartered in Kansas City, Missouri, Alpha Delta Kappa has more than 1,300 chapters located in towns and cities in every state in the U.S., and around the world in Australia, Canada, Jamaica, Mexico and Puerto Rico.
Membership, which is honorary and based on peer recognition, provides a wealth of opportunities for leadership development and networking through workshops, training sessions, conferences and conventions. But, perhaps the greatest opportunity Alpha Delta Kappa provides is the opportunity to make a difference. Around the world, Alpha Delta Kappa members combine their energies and talents to enrich their lives and the lives of others through thousands of heartwarming, community-based altruistic projects.
American Legion Auxiliary, Unit #31
American Nuclear Society Nevada Section Scholarship
American Preparatory Academy
Angela Waite Wallace Living Trust
The Angela Waite Wallace Living Trust proudly sponsors the Heather Wallace Memorial Scholarship.
This scholarship is in loving memory of Heather M. Wallace who died in an automobile accident in 2009. She would have been a graduate of Moapa Valley High School graduating class of 2010. Heather will always be remembered for her intense Pirate spirit; often seen with a painted blue and gold face and sporting the traditional pirate costume. Heather had a true passion for the fine arts, including theater, drawing and building homecoming floats. She was loved and is missed by friends and family.
Anjali and Nikhail Nigam Scholarship
Anjali and Nikhail Nigam Scholarship supports Silverado High School seniors who have community involvement and service projects and plan to attend an accredited post-secondary institution.
Arlene F. Waite
Arlene F. Waite is the proud sponsor of the Geneveive H. Foutz Memorial Scholarship
Geneveive H. Foutz was an educator for over 25 years and had 6 children and 32 grandchildren. She believed in supporting, nurturing and educating women who were active in their schools. She believed that students should be involved not only academically but in clubs and athletics to create a well rounded person.
Ashlee K. Sheppard Memorial Scholarship
Ashlee K. Sheppard was an outgoing, high achieving and loving young lady. She believed that education was important and that was confirmed through her graduating with High Honors from Rancho High School's Medical Magnet Program in 2008. After graduation, Ashlee chose to attend University of Nevada, Las Vegas where she was pursing a degree in Bio Chemistry to accomplish her lifelong goal of becoming a Pediatric Surgeon. It was Ashlee's dream to take care of babies born with deformities. This desire is a testament to her mission to give in the greatest way possible. During the twenty years of her life, Ashlee touched the hearts of many, young and old with her bright smile and caring heart. To know her is to love her. At twenty years old Ashlee's accomplishments were great, and her aspirations were greater. This scholarship in her honor is to continue to keep her light shining and to provide assistance to the deserving young person who has the same love for people and knowledge as Ashlee did.
Assistance League® of Las Vegas
Assistance League of Las Vegas has been serving the children in our community for over forty years.  Our organization is all volunteer,  with no paid staff.  Our largest program, Operation School Bell, provided new clothing to nearly 8,000 children in need.  In addition, Assistance League has programs to provide teddy bears to first responders, performs puppet shows on topics such as bullying to third graders, provides layettes to expectant mothers, provides high school youth in need with backpacks and gift cards, and maintains clothing "closets" in 50 Title I schools.
Assistance League also has one of the best Thrift Shops in Las Vegas!  Donations are always welcome at 6446
West Charleston Blvd., Las Vegas, NV 89146.
Bank of Nevada-Forward Together Scholarship

Bertoldo, Baker, Carter and Smith Law Offices
At Bertoldo, Baker, Carter & Smith, our Las Vegas personal injury lawyers recognize that you have a lot to deal with and we can honestly say that we will do whatever we can to help you and your family get through this difficult time. We are proud to have built a reputation based on our unparalleled commitment to our clients. Word-of-mouth referrals and repeat clients account for more than 85 percent of our business, which is a testament to the level of service we provide.
Be Stong & WIN Foundation
I am often asked how Eddie is doing. Well, he is doing everything he can to overcome every obstacle! I have to this link because I am absolutely amazed by my husband. Keep in mind that each prosthetic leg is approximately 50 lbs. Insurance will only provide him with the most basic prosthetic, so he is not wearing running prosthetics. I hope you are as inspired as I am.
Visit: http://www.bestrongandwin.org for more information.
Beta Sigma Phi and The Conners Family
Beth Weinstein Memorial Scholarship
Beth Weinstein graduated from Las Vegas High School in 1967 and received her Bachelor of Science Degree from Barnard College in New York. She received her Master of Public Health Degree from Yale University and later worked for the Connecticut Department of Public Health as Director of the AIDS Division.
In 1992 Beth ushered in the first needle exchange program in the country. She will be remembered for her commitment, integrity, and courage for assisting in saving many lives.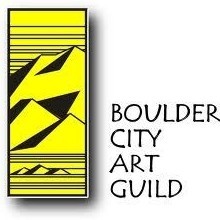 Boulder City Art Guild
Mission Statement: The purpose of the Boulder City Art Guild is the promotion of fine art in Southern Nevada.