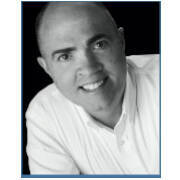 Friends and Family of James Harvey Dickson Jr.
JAMES HARVEY DICKSON JR.
Sept. 14, 1957 – Oct 4, 2020
Las Vegas, Nevada – James Harvey Dickson Jr. passed away on Sunday, Oct. 4, 2020 at the Saint Rose Dominican Hospital after a 13-year battle with leukemia. During these years he continued to find Joy in everything he did and lived life to the fullest. He blessed the lives of his family, friends, and students. His legacy will live on.
Mr. Dickson graduated from Mynderse Academy (1976) in Seneca Falls, NY. After high school, he joined the Navy where he served as a nuclear submarine operator and later became a Naval Officer in the Navy Reserves. Mr. Dickson was a life-long learner, he attended Brigham Young University (Provo, UT) and Cortland University (NY).
Mr. Dickson was "all in" with everything he did. We would frequently hear him say, "This is soooooo cool!" Mr. Dickson had a passion for life, family, service, country, the Gospel, and Jesus Christ. He was passionate about science, physics, adventure, and the New York Yankees. Overall, he loved learning and finding the deeper meaning of the universe. Jim had three careers, United States Navy, Computer Science Engineer, and Education. He joined the Clark County School District in 2007. His public teaching career started at Cashman Middle School, (Las Vegas, NV). After seven years, he transferred to A-TECH (Las Vegas, NV). Mr. Dickson's love and passion for Advanced Physics and life has helped many students prepare for college and post-secondary opportunities. Mr. Dickson had a way of making the most abstract idea make sense and come to life. He had a testimony of Christ and the Plan of Salvation. He lived a short but meaningful life. He lived to serve.
I have fought a good fight, I have finished my course,
I have kept the faith. 2 Timothy 4:7